Fall is definitely making the turn into winter in these parts. The past two mornings we've woken up to thick, white crystals of frost everywhere outside. This means that my thoughts about home projects have more to do with being inside than outside. I'm finding worlds of inspiration on the web (especially since this ankle is keeping pretty immobile right now.)
I am loving the Young House Love blog. This blog is a somewhat recent discovery of mine and I am so glad to have found it. Sherry and John have a sense of design that is right up my alley. Their new office is just gorgeous! I'm really wanting to do something different to house my computer and printer and everything.Right now they are in a corner of the dining room, and they may need to stay in there because there isn't room anywhere else but I would love to put something together that has a little more intention behind it — something that is a bit more than a collection of old hand-me-down furniture. I'm thinking something like this (that I found at Target) would be perfect!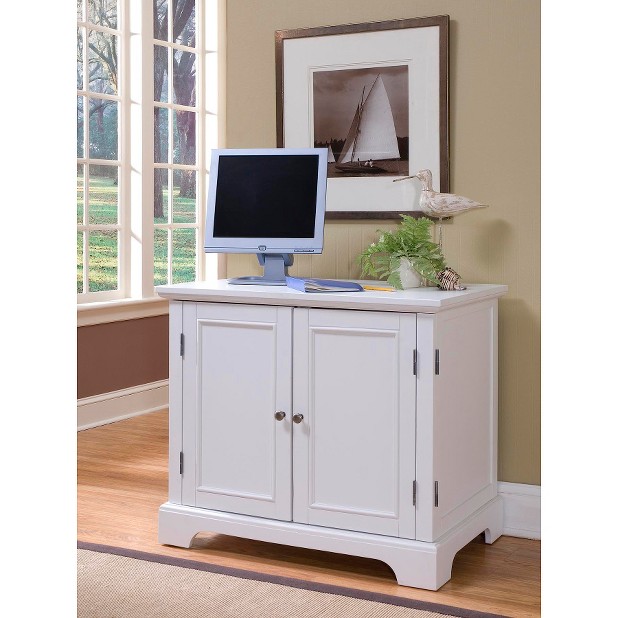 Amanda Soule at SouleMama is always such an inspiration and today she posted a family art project she and her little Soules created together. I LOVE this and I could imagine something similar finding a home in my mudroom. Perfect!
This time of year is also the time when I really like spending a lot of time in the kitchen. Pioneer Woman always inspired me with her recipes. Today it was Carrot-Thyme Soup with Cream.
Ree sure knows her cream.
I spent lots of time yesterday giving my blog a little makeover so I didn't get the knitting done that I was hoping for. Those Hermione socks are going to be the death of me! My plan — set myself up with some podcasts, prop up my ankle and knit away.